Personal:
Born: 19 July 1960, New Castle, KZN
Education: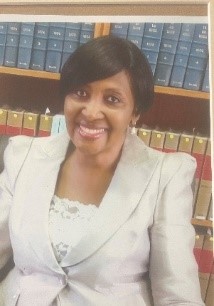 Secondary Education, Inkamana High School, Vryheid (1974-1976) and St. Francis College, Mariannhill (1977-1978)
B Proc (1979), University of Zululand
Post Graduate Diploma in Maritime Studies, University of KwaZulu-Natal (2021).
Professional History:
Admitted as Attorney (after serving articles at Messrs. Botha, du Toit & Saville): 28 April 1987.
Practiced as an Attorney in Newcastle (as YT Mbatha Partners Inc.): 1978-2011.
Acted Judge, High Court, Pietermaritzburg: 2005-2006 and 2010-2011.
Judge KwaZulu-Natal Division Elevated: 1 June 2011 - 31 May 2019.
Acting Judge, Supreme Court of Appeal: 1 Dec 2016 - 30 Nov 2017.
Appointed Judge Supreme Court of Appeal: 1 June 2019.
Acting Judge; Constitutional Court: 1 August 2022 – 31 December 2022.
Publications, Awards, Honours, and Other Activities:
Served as councilor of the KZN Law Society and as well as erstwhile Vice-President: 2005-2010
Served in various committees of the Law Society of South Africa: Gender, Intellectual Property, and Insolvency: 2005-2010
Awarded a Certificate of Good Service by the Law Society of South Africa: 2016
Board member of the Attorneys Insurance Indemnity Fund (AIIF): 2010-2012
Served as Executive member of Northern Natal Legal Circle, the Black Lawyers Association (BLA) & Chairperson of BLA Northern Natal Branch: 1992-2010
Served as Board member of the Legal Aid Board under the Chairmanship of Justice Navsa & Judge President Mlambo: 1998-2004
Member of the South African Black Women Lawyers Association (SABWLA): 2006-2007
Served as a member of the Electoral Court during the 1994 elections: 1994
Commissioner Small Claims Court: 1998-2003
Chairperson Uthukela Water Board appointed by the Registrar of Companies: 2006
Legal advisor to the Newcastle Municipality: 2005-2010
Judiciary
Member of the International Association of Women Judges S.A. Chapter (I.A.W.J.-SAC): 2017
Appointed Provincial Co-ordinator for KwaZulu-Natal Province for (I.A.W.J.-SAC): 2018
Community Service
Board member of St. Anthony's Children's Home, Blaauwbosch, Newcastle: 2005-2010
Mentor of various high schools in Memel and Newcastle, KZN: 2003-2009
Chairperson of the Board of Blaauwbosch Rosary Clinic: 1992-2010
Chairperson of the Blaauwbosch Development Community: 1992-2010
Trustee of Eyethu Educational Trust, Memel: 2002-2010
Awarded a certificate of recognition for distinguished service to the community by the Newcastle Municipality: in 2016
Provincial Coordinator, KZN - IAWJ- South African Chapter 2018-2020.